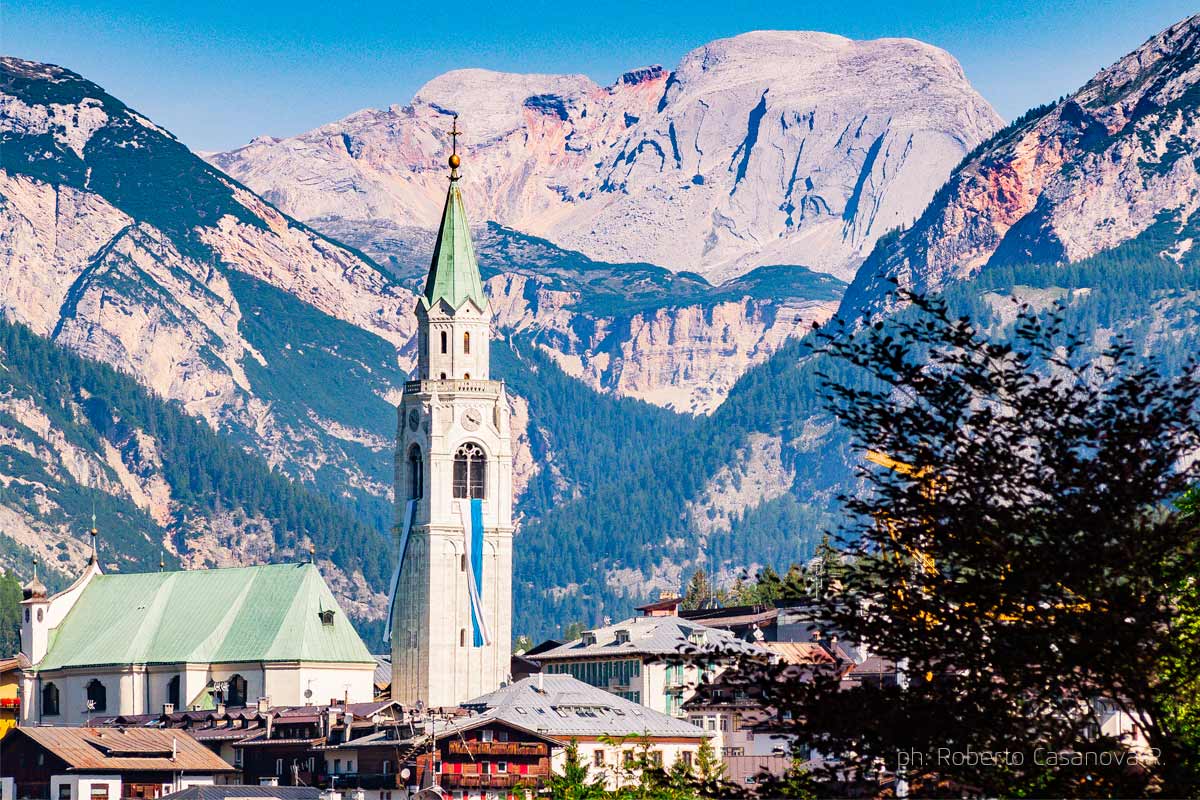 Our taxi and shuttle services for journeys or for transport to and from Cortina d'Ampezzo are just what you are looking for.
We will be delighted to take you on an unforgettable tour of the Dolomites, other parts of Italy or abroad, guaranteed to leave you with the most beautiful memories.

CALL NOW! +39 3389638818
Taxi to Cortina
Travelling is our passion, and our greatest wish is to enable all our clients to realise their dreams.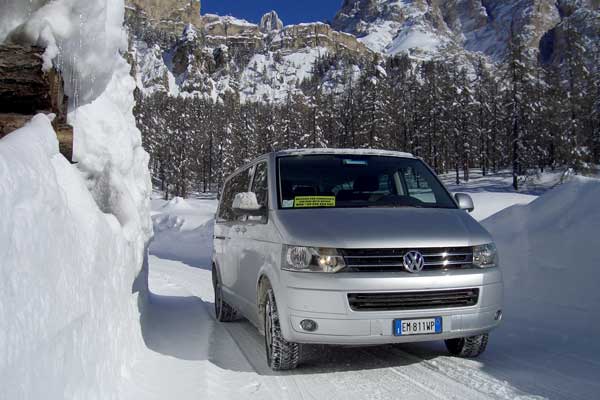 Taxis to and from Cortina
Choose our Taxi to Cortina service for your transport needs and you will be guaranteed assistance before, during and after your booking.
It is our mission to meet our clients' expectations by providing personalised transport ranging from one hour to several days.
We can give you estimates for travel plans designed to make your journey as short as possible. Or else we can offer alternative routes taking in the attractions and events available in the places that you pass through.
In this way your transport to and from Cortina can become an opportunity to enjoy to the full the artistic, natural and gastronomical delights of our Bel Paese.
Contact us»
Tour around Cortina and the Dolomites
Cortina d'Ampezzo is one of the best known tourist locations in the world.
Nestling in a wide sun-kissed valley, Cortina is surrounded by the meadows and woods of the Parco Naturale delle Dolomiti d'Ampezzo and by the spectacular Dolomites, a UNESCO World Heritage Site.
This splendid landscape is a veritable paradise for hikers, cyclists, joggers and skiers. We can transport your luggage from one mountain refuge, hotel or locality to another, depending on your needs.
And so you can travel around without having to bother with your bags, which you will find at your destination once you have finished your hike, cycle ride or skiing session.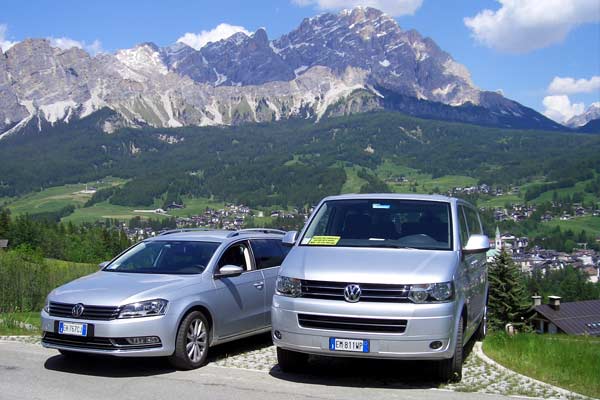 Taxi service for events, weddings and working trips
Turn a simple trip into an extraordinary adventure! Whether it's for work or for a special event, put yourself into the hands of a professional with an N.C.C. licence for chauffeur hire services, who will take you to and from Cortina, with punctuality and comfort guaranteed, to railway stations, airports and destinations in Italy and abroad. If you're looking for a shuttle service from Cortina to take you to dinner at a local restaurant or mountain refuge, you can count on our experience. Leave it to us to drive you right up into the mountains while you take in the breathtaking views in complete safety. And if your dream of getting married at Cortina in the heart of the Dolomites should come true, our wedding and ceremony service complete with luxury cars will ensure that touch of elegance and special attention guaranteed to make it your special day.
Contact us»